Web Hosting - ProHosting.com - The Premier Web Hosting Company

Web Hosting Services from ProHosting
ProHosting offers web hosting services for a variety of customers with unmatched customer support and affordable web hosting packages, including both UNIX and Windows virtual web hosting packages.ProHosting also offers domain name registration and ecommerce web hosting

If you need website hosting, you?ve come to the right place with ProHosting.We have been providing virtual web hosting services for more than 12 years and our technical support staff and our web hosting services are unmatched in the industry.We are excited to provide you with website hosting today.

Our basic web hosting package is only $17.95/month and includes 2000MB Disk Space, 30GB Transfer and 24/7 tech support.Please see our promotion below and sign up with ProHosting today!



2000MEGS OF DISK SPACE
30 GIGABYTES OF BANDWIDTH Unlimited Email Accounts24/7 Tech SupportBandwidth AllotmentLowPricesBanner ExchangeReliable, Fast ServersStorage AllotmentWeb Based Administrationand much more!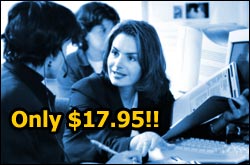 CALL TOLL FREE: 866-566-HOST(4678)
CALL TOLL FREE: 866-566-HOST (4678)
ProHosting has hosted over 2,123,411 web sites since 1996!